| | |
| --- | --- |
| Queen Mary 2, Halifax, Nova Scotia | Source: Brian Teepell |
5€ PER BEACON FOR SPF 6-11NOV 21
Responsible Author: Jedi Foster P/O Rahma Sophia Rachdi | Paris, Washington DC, 02/18/2021, 20:05 Time
USPA NEWS -
The Maïenga Sports Events agency is proud to announce its partnership with the French Secours populaire: trekkers will march for a great cause! The TREK'IN GAZELLES is the new sporting challenge for women: a real and pure 4-day orienteering trek based on the concept and the spirit of the Rallye Aïcha des Gazelles du Maroc. Without GPS, with only a map, a compass and geographical coordinates, each team will have to rally on foot several markers by covering the shortest distance possible in the heart of a breathtaking Moroccan desert. The Maienga group think it is probably the best way for others to walk and surpass themselves and offer the profits to the underprivileged though the note channel, Secours Populaire Francais, leader in France, in helping supporting and feeding the vulnerable and poor people, especially in this cripple period of COVID-19, pandemic that triggered a social and economic crisis even in France. Brave and sportive women are to be educating their next trek'ing Gazelles, to this cause over their event, in Morocco, for a week, in November 2021.
FREE OF PURCHASE COMMITEMENT
Responsible Author: Jedi Foster P/O Rahma Sophia Rachdi | Paris, Washington DC, 02/11/2021, 02:52 Time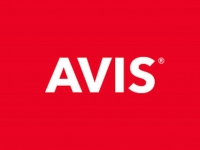 USPA NEWS -
With the continuing health crisis, mobility and travel habits are changing. The French are opting more and more for soft mobility as well as for private cars. This renewed interest in the car can be explained, both by the minor risk of contamination it presents, de facto limiting interactions with other travelers, but also by the lack of alternative solutions in some places. The car has become one of the means of locomotion chosen by the French to the detriment of public transport.
| | |
| --- | --- |
| | Daren Frankish |
| | RAHMA-SOPHIA RACHDI |
| | Ruby BIRD |
| | Yasmina BEDDOU |
| | Aurangzeb Akbar |